Let the Year of EROS(2013) begins and GrooveHaus presents the new installment of events jumping off with MM FM and Karu!!!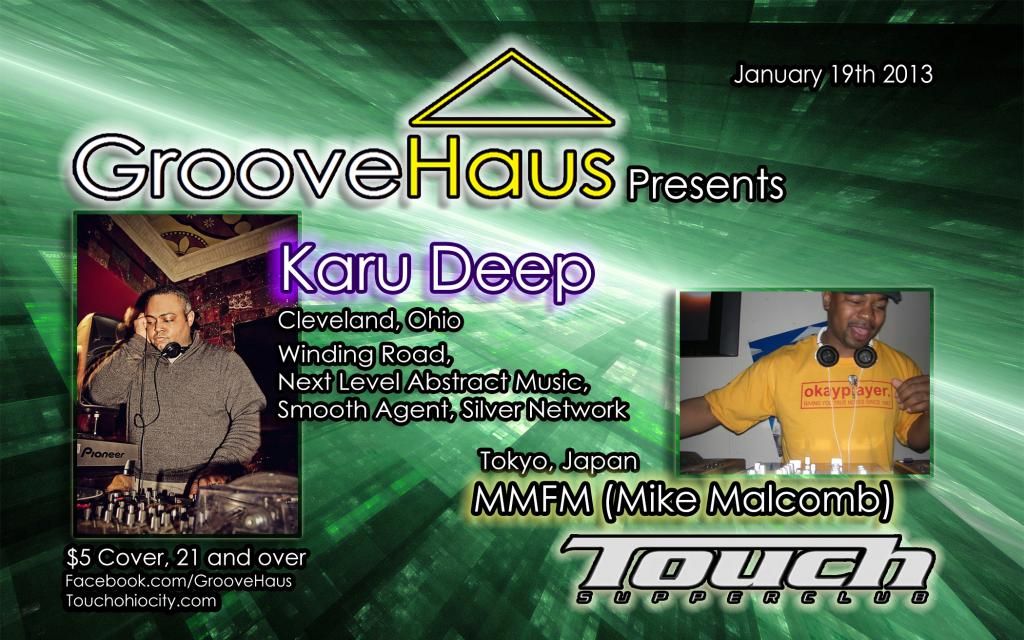 Karu
(Next Level Abstract Music, Winding Road, Shadow Records)

Karu is ready to bring the underground at the age of Aquarius with a vengeance!

The journery continues with Quentin Allen aka Karu. His tracks in between releasing tracks on international labels like Shadow Records & Winding Road this guy has been building quite the resume with tracks ranging from deep & dark house, techno & drum n bass to the very experimental of the word abstract! He is back on the block with his unique brand of funk & soul. This time Karu takes you on a deeper adventure breaking and twisting the walls of today's conventional house music in ways that will keep you on the dancefloor!


MM FM

Coming at you from the land Rising Sun has been playing for awhile and after making his debut in N.E. Ohio on Beatmatrix radio and Brrrn last year we just had to grab him for this once he made his way to us so get ready for his spin for the love of House!


Saturday January 19th
10:30PM-2:30AM EST
GrooveHaus
Touch Supperclub
Ohio City
21-up Please

_________________
"I got love for you too but STEP! You do you and I'll do me and stay out of my face unless you want some real talk"
"Don't declare open season when you're a little black duck, ppl might start hunting"