This is going to be one huge night of underground music!!!!!




DJ Dan and Jask are headlining Groovehaus this night and this will be a two room event with sound, visuals. House Music will be on the main room, while Dj Red-I, Forrest Getumgump lay down some old school funk & disco in upstairs while Stout XTC will start opening duties in the main room so early arrival is recommended!!


DJ DAN (InStereo, Toolroom, Guesthouse, apt)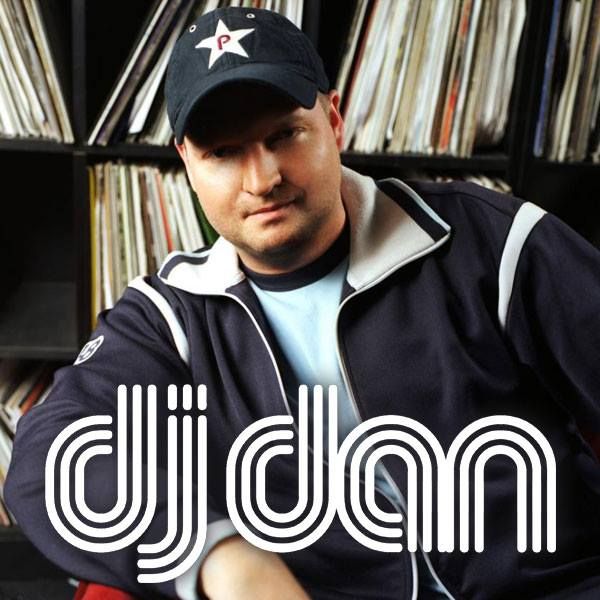 It's tough to say more about DJ Dan than what is most likely known by just about any dance music fan that has ever taken interest in the genre.

To those who may not know all that much on Dan, between a bit of the praise from musical icons such as Carl Cox and DJ Sneak DJ Dan is well received amongst many djs, producers, party goers and the press worldwide.

Hailing from the West Coast and starting his professional musical career with some smaller clubs in Seattle and then Los Angeles, DJ Dan has a risen to recognition in the dance music community that could be considered meteoric. from fusing together breakbeat, house, dub, and techno to create a sound that later was fittingly crowned, "West Coast House". Dan's production prowess is undeniable renowned tracks like "Needle Damage", and remixes for everyone from Depeche Mode to Duck Sauce to his renowned Los Angeles based label Instereo Recordings has further etched his name into dance music's core. Dan has played alongside the likes of fellow legends from Carl Cox to John Digweed with the mission of making club goers unable to fight the urge to dance the night away. It is safe to say that DJ Dan will continue to be one of its strongest voices and most powerful influencers.

http://djdan.com
https://soundcloud.com/djdanmusic
https://www.facebook.com/DJDanMusic

JASK (Large Music, Soulfuric, Thaisoul, FL)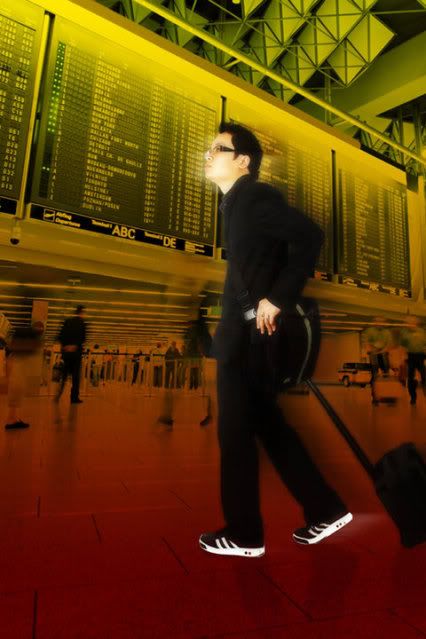 Jask has touched the world dance community with his unique blend of deep, melodic, jazzphonic and soulful sounds with more than over 2 decades of djing experience under his belt since starting to dj at the age of 13. Influences consisted of soul, jazz, funk, r&b, hip hop, rock, new wave, disco, early electro & freestyle and quickly embrace a passion for the music that was coming out of Chicago & New York, known as the underground house sound. Jask has played alongside various djs from Mark Farina, Dj Disciple, Benji Candelario, Marques Wyatt, Doug Smith, Brian Tappert , Miguel Migs, King Britt, Tedd Patterson, Tommy Musto, Kaskade, Pete Moss, David Harness, Rassoul, Julius Papp, Matthias Heibronn, Jay-J, Little Louie Vega, Frankie Feliciano, Karizma, Mark Grant, Johnny Fiasco, Diz, Collete, Heather, Tortured Soul, Cevin Fisher, Harry Choo Choo Romero, Cajmere, Lisa Shaw and many other aluminaries in the dance music industry.

On the production and remix side of the musical pendulum, Jask was one of the major players to introduce the acid jazz sound to Tampa & most of central Florida to assisting in the promotions of "Groove Collective's (NYC). He has also appeared on such notable labels as: Vega, King Street/NiteGrooves, I!Records, Swanky, Metaphor, K2/Vinylicious, Step Ahead, Erotic City, DeepTouch, Harlequin, SoulGroove, Soulfuric Deep, Soulfuric, Soufuric Trax, Catch 22, Deeplay, Solu, Om, Vino, Defected, Undo, Large Music, Salted, Sole Channel, Ultra, Rhythm & Culture, Transport & NeoDisco. His most successful project to date is his release on Soulfuric Deep called Jask featuring Jocie "Beautiful" it was released at the end of 2001. This was Jask's first original vocal track in which he wrote everything from the music to the lyrics with haunting lush deep vocals from his friend Jocie. It is a special release in which Jask has dedicated it to his late mother who passed away July 31, 2001. Jask's contributions to music, he hopes to effect people in the most positive ways of life.

http://www.jaskthaisoul.com
https://www.facebook.com/JaskThaisoul
https://twitter.com/Djjask
https://soundcloud.com/djjask

Stout XTC (Groovehaus, Nite Moves, Beatmatrix)
Cleveland, OH



Well known local veteran Darrell "DJ Stout XTC" has continued to evolve from your average listener and avid clubgoer to a local radio show host on Beatmatrix 91.1FM. He's known as a prolific underground events planner/event coordinator (GrooveHaus/Nite Moves) and is a quintessential DJ for house music, gaining knowledge and experience with every musical endeavor that he is a part of and has opened up for a phletora of worldwide talent from Stacy Kidd, Golf Clap, Jonn Hawley, Superdre, JPhlip, Dajae, Mazi, Alexander East, Andy Caldwell, The Sound Republic, Karl Almaria, Joey Youngman, Rick Preston, and Justin Long!

https://soundcloud.com/stoutxtc
https://www.facebook.com/pages/DJ-Stout-XTC/583745574972048

Room 2: Old School Funk and Disco

Forrest Getemgump
Akron, OH



Forrest Getemgump became his B-boy and DJ name after Crazy Legs from the Rock Steady Crew started joking calling him Forrest Getemgump after the movie Forrest Gump hit the theaters. While there was only a small number of B-boys active in the New York City scene in the early 90s, anytime he was at a party and another b-boy hit the floor his friends would say "Get em' Gump" in order to provoke competition. Being a B-boy most of his life and growning up in the Central New York B-boy scene, Forrest Getemgump always had a love for the turntables as well. He has headlined at some of the worlds largest B-boy Events such as Battle of the Year 2007 (Germany), Houston Hoedown (Houston, TX), B-Boy Summit (Los Angeles), Kings 10 Year Anniversary (Melbourne, Australia), and the Breakin Convention Tour (UK/Wales/Scotland) to name a few.

Getemgump also manned the counter at the infamous Big City Records on the Lower East Side of Manhattan where he became one of the go to guys for breaks and samples. It was at Big City where he established friendships with some of the biggest music producers in the game. He has been a special guest on shows such as Scratchvision hosted by DJ Scratch of EPMD, Behind The Groove w/ DJ Spinna at APT/NYC) and Behind the Groove with Chairman Mao (APT/NYC). Since 2008 he has been a part of the Tools of War New York City Park Jams spinning at both Harlem Hop and Diggers Delight which he considers one of his favorite events to do. Anytime you are at a Getemgump set you will surely hear the trademark doubles, hard hitting drums and pounding funk.

http://www.forrestgetemgump.com]

DJ Red-I (Sanctuary)
Cleveland, OH



Red- I has been holding it down locally from her residence at Sanctuary monthly and events all over Northeast Ohio so do not sleep on her at all!

https://www.facebook.com/pages/DJ-Red-I
https://soundcloud.com/dj-red-i
https://twitter.com/msdjredi

Pre-Tickets are now on sale: $10
*Day of Show/General Admission Tickets for $15, so get them now!!!*
http://groovehaus.brownpapertickets.com
21 and over with proper ID

V.I.P. seating available!!!
To reserve a booth ask for Scott or Mike.
Drop Bar Cleveland [url][/url]
1392 W.6th St
Cleveland, Oh 44113
216-862-3314

For more info please visit:
www.facebook/groovehaus.com
https://twitter/groovehaus
https://soundcloud.com/dj-kb-1

_________________
"I got love for you too but STEP! You do you and I'll do me and stay out of my face unless you want some real talk"
"Don't declare open season when you're a little black duck, ppl might start hunting"